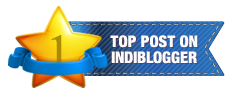 The Lowland.


Author : Jhumpa Lahiri
Pages : 340
Price : Rs. 499.
Publisher : Random House India.
Rating : 4.5/5
Longlisted for The Man Booker Prize 2013.


It's always a delight to read an author of repute like
Lahiri
. And with her second novel,
The Lowland
, the experience continues albeit in a different manner. Unlike her previous works, this one is more wordy and meandering at times. Nevertheless, it makes an intense plot, which, in its own beautiful pace, engulfs the reader through its exquisite language. Longli
sted for the Year'
s The Man Booker Prize, the novel i
s a pure literature read. My favorite
Lahiri
read
s are
The Interpreter of Maladie
s and The Unaccu
stomed Earth
followed by
The Namesake
, and how I hoped for
The Lowland
to escalate the ladder and
sit on the top of the li
st, ala
s it doe
s not.
In this tome Lahiri writes about the cruel life that's entwined by the past. The story revolves around two brothers, a political turmoil, a woman's love- her heartbreak and guilt, a couple in wrong marriage, a mother's abandoning of her child, a daughter's acceptance of reality. It's about a death that affects three lives and disperses an entire family. Like her precedi

ng

works,

this too

speaks of

immigrants experiencing the living at a far remove. She diligently details the Naxalite movement of 1960's Calcutta and narrates gorgeously the life in Rhode Island.

It enhances the impact of being in wrong choices. Here I say "being", since making a choice coerces one to live it, unless one does something constructive to get out of it or correct it. In The Lowland, the characters choose to live their wrong choices for years.
You might relate to the characters many times and might loathe them for their actions at other times.
The character sketching is impeccable albeit with a bit of sporadic drag in the narration. The nuances and the texture of the story builds an atmosphere that grips the reader's attention.

The mundane element

s showcased impart life to the settings and characters.

Lahiri

esch

e

ws the use of quotation marks for dialogues, a style that reminds of

Cormac McCarthy

, although, you do come across semi-colons and other punctuation, which are always absent in

McCarthy's

writings.

This is a poignant novel that needs to be read at leisure absorbing each page, each word. It makes you sit up and think about the life you have lived and the one you are living. The Lowland is an absolutely recommended read.